Henderson Drivers Can Find Their Next Honda at Honda West in Las Vegas

Explore Henderson, NV in a New Honda
Henderson is a city in Clark County, Nevada, located just south of Las Vegas, but it has a big character that separates it from the Neon Capital of the World. Originally established as a small industrial town, Henderson has since grown into a thriving city with a population of over 300,000 people and a host of entertainment and recreational venues. It's part of why the team here at Honda West appreciates Henderson the way we do, and it's why we work hard to make sure you have the right Honda vehicle for your lifestyle.
The history of Henderson dates back to the early 1940s, when the United States government purchased land in the area to build a magnesium processing plant. The plant was a critical part of the war effort, producing magnesium for airplanes and other military equipment. After the war, the plant was sold to private industry and Henderson began to grow as a residential community.
Throughout the 1950s and 1960s, Henderson continued to grow as a bedroom community for Las Vegas. However, in the 1970s, the city began to diversify its economy, attracting new industries and businesses. Today, Henderson is home to a wide range of companies in industries such as healthcare, education, and technology.
In addition to its economic growth, Henderson has also become known for its high quality of life. The city boasts numerous parks and recreational areas, including Lake Mead National Recreation Area and Lake Las Vegas. Residents can also enjoy a wide range of cultural and entertainment options, including the Henderson Pavilion, Water Street, and a variety of farmers markets.
Overall, Henderson has transformed from a small industrial town to a thriving city with a diverse economy and a high quality of life. Its proximity to us here at Honda West in Las Vegas, plus access to natural amenities make it a great place to work, play, and live. That means having a vehicle that can keep up with such a diverse lifestyle, and our selection of Honda models has just what you'll need.
Distance from Henderson: 22.7 Miles
Time from Henderson: 32 Minutes
Directions from Henderson to our Honda Dealership
Get onto 564 W/I-215 W for 13.6 miles.
Take exit 15 toward Rainbow Blvd.
Turn Right onto S Rainbow Bld and continue on for 5.3 miles.
Turn Left onto W Sahara Ave. and go for 0.8 miles.
Turn Left onto S Pioneer Way and then shortly after turn right to find Honda West.
Honda Offers Comfortable Commuters and Versatile Vehicles for Life in Henderson, NV
As a working community, we know that hopping in your car every day means you want it to be both comfortable and efficient. With models like the Honda Civic and Honda CR-V Hybrid, you'll have both the utility and versatility you need to handle those daily driving duties. From the daily commute to the weekend road trip to the lake, these vehicles have enough space and capability to make every drive a breeze.
Hours
Monday

9:00 AM - 9:00 PM

Tuesday

9:00 AM - 9:00 PM

Wednesday

9:00 AM - 9:00 PM

Thursday

9:00 AM - 9:00 PM

Friday

9:00 AM - 9:00 PM

Saturday

9:00 AM - 9:00 PM

Sunday

Closed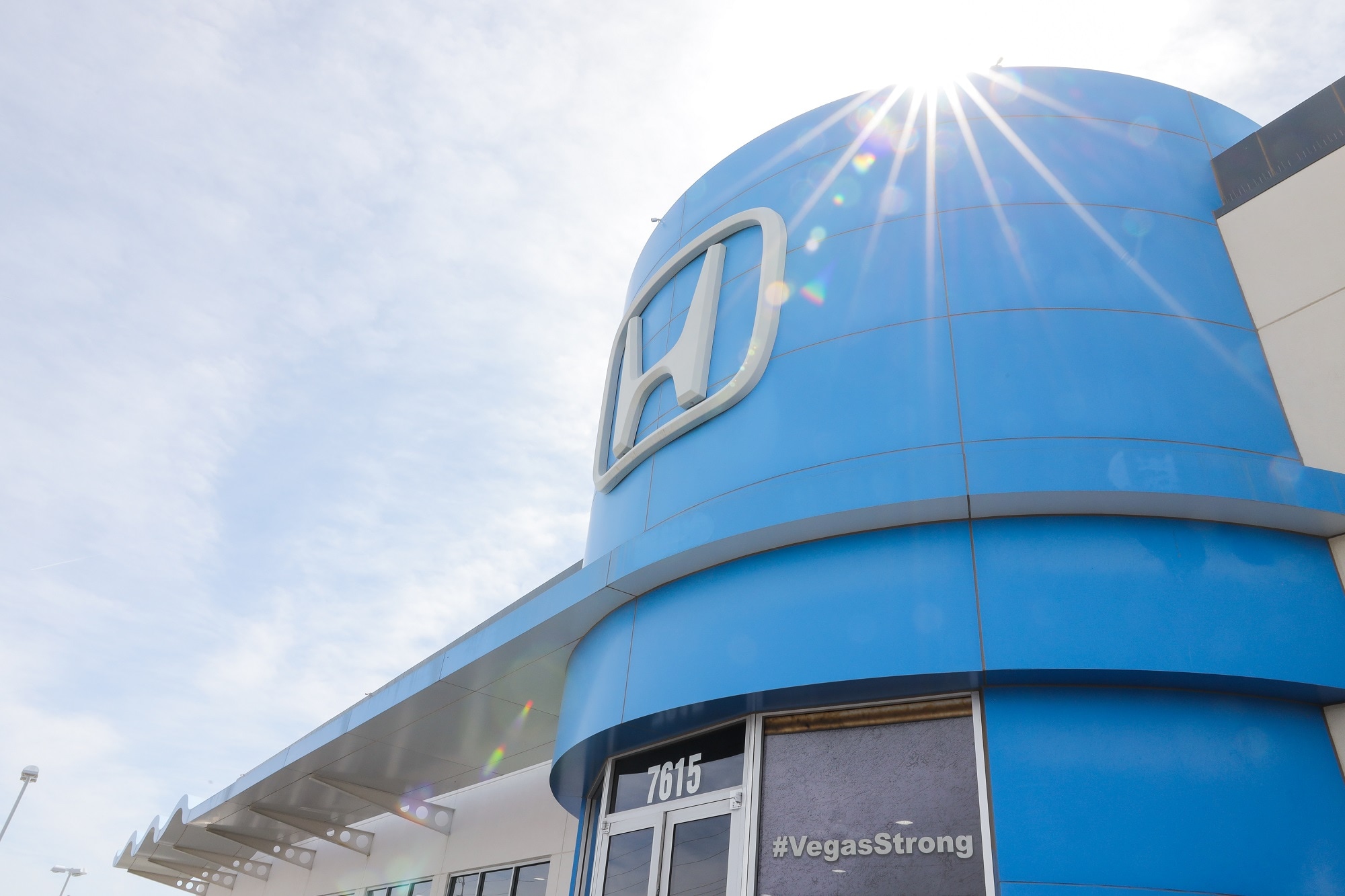 If you're interested in a more adventurous lifestyle, the Honda Passport and Pilot SUVs make a pair of great options. The Passport offers five seats of interior space with an off-road ready setup that can tackle trails with ease. And with the three-row Honda Pilot, you've got enough room to bring friends and family along for the ride on your next road trip.
You can even take advantage of our open roads to enjoy a sports car like the Honda Civic Type-R. With nearby Las Vegas Motor Speedway to the north and Speed Vegas to the west, there are plenty of opportunities to get to know Honda's high-performance compact hatchback.
Why Visit Honda West from Henderson
Visiting Honda West from Henderson, NV takes just a 30-minute drive through Paradise and Spring Valley. On I-215, just head west until you reach South Rainbow Blvd, then head north to find our dealership.
Once you get here, you'll find a friendly atmosphere that is focused on getting you the right vehicle for your lifestyle. You drive the sale from beginning to end, and our team is simply here to help get you into the right new Honda that checks all your boxes. And with in-house financing and Sonic Price, it's easy to shop with the confidence that every vehicle is clearly marked with fair pricing and no stressful haggling to deal with.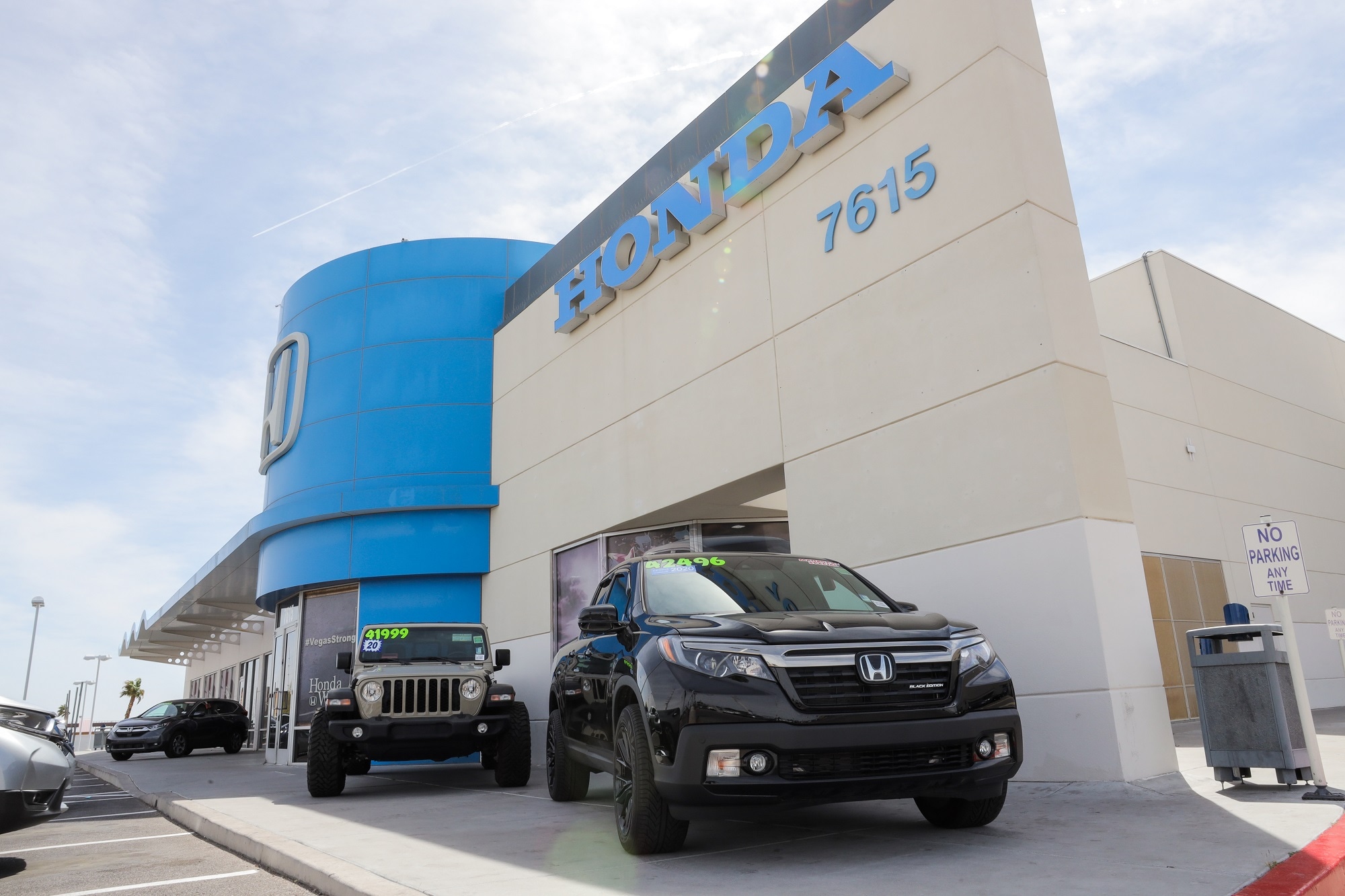 Find the Next Car or SUV for Your Henderson Adventures Today!
Make your next family trip to Lake Mead a great one with a new Honda car, truck, or SUV. Enjoy comfort, efficiency, and versatility that are sure to make every drive even better.