Alignment Service
in Las Vegas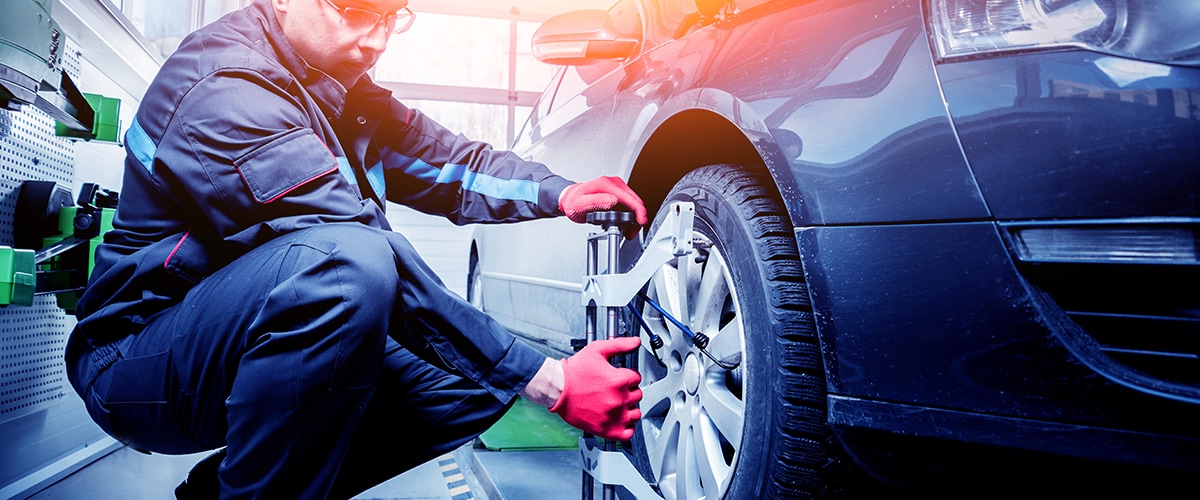 Explore Expert Alignment Service at Honda West in Las Vegas
There are a lot of moving parts involved with your Honda vehicle, and over time they'll require routine maintenance to continue to operate at peak performance level. Any mechanic can assist with your issues, but the factory-trained technicians at Honda West specialize in all things Honda and are equipped with state-of-the-art diagnostic and repair tools to get the job done to your complete satisfaction. When it comes to your vehicle's alignment, it's important to stay on top of its maintenance. Read on to know the signs that your alignment needs expert care, and how often you should have routine work performed.
We're sorry, we do not currently have any specials published. Please check back soon or contact us for more information.
Signs that Your Alignment Needs Maintenance
There are a few things to watch out for when you believe your alignment requires repair. These signs can include:
Your Steering Wheel is Crooked when Driving Straight
Uneven or Rapid Tire Wear and Tear
Your Honda Vehicle is Pulling to the Left or Right
Squealing Tires
If you happen to notice any of these signs, it's a good time to bring your Honda in for a service appointment. We make things easy for you, and you can either call or schedule an appointment online at a time that is convenient for you.
How Often Should You Get Have Alignment Work Performed?
Typically, we recommend that our Las Vegas drivers have their alignment performed every 6,000 miles. This can change based on a variety of factors including the types of weather conditions that you drive in, the traffic situations that you find yourself in, and even the type of driver you are. We also recommend referring to your owner's manual as it will specify the maintenance schedule your Honda vehicle should stick to.
Our service team is happy to help you with any of your maintenance or repair needs including your alignment. If you want the best team for the job, give the experts at Honda West a call, and we'll get you in for an appointment that works with your busy schedule! We can't wait to get to work on your Honda vehicle!
Hours
Monday

Closed

Tuesday

7:30 AM - 6:00 PM

Wednesday

7:30 AM - 6:00 PM

Thursday

7:30 AM - 6:00 PM

Friday

7:30 AM - 6:00 PM

Saturday

8:00 AM - 4:00 PM

Sunday

Closed